Grand Opening Details
Groundswell Brewing Company opens its doors to the public on Friday, Nov. 22 and Saturday, Nov. 23. Five beers will be on tap during all of the six different time options available to try the new brewery.
Event tickets are available at Brown Paper Ticket for $10 and includes $10 worth of pints, tasters or Groundswell swag.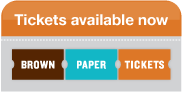 Food trucks will be on site during the Grand Opening weekend events. Confirmed trucks include Casanova Fish Tacos and GreenGo Grilled Cheese Gastro Truck.